Happy Like Buddha Podcast with Adewale Adejumo is a personal growth podcast with a mission to teach wisdom and transformational thoughts that you will not learn in school. Happy Like Buddha brings you the greatest and best entrepreneurs and personal growth Mentors on the planet, and they'll be sharing the best ideas on personal growth for mind, body, spirit and work.
Episodes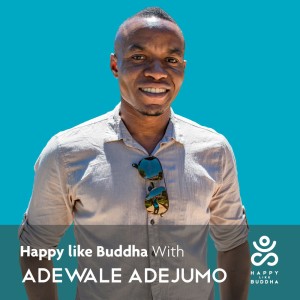 Monday Aug 02, 2021
Monday Aug 02, 2021
"Just because you are going through difficult times does not mean you can't be happy. The only setback is that your mind focuses on survival, not your happiness as per its natural function. However, it is your job to train your mind to focus on the things that bring you joy."
Listen to this Happy Like Buddha episode with Adewale Adejumo to learn the real reason you should meditate daily.
If you haven't yet subscribed to Happy Like Buddha Podcast, click the "FOLLOW" button so that you don't miss any future episodes. Please Review us and Subscribe to our Podcast on Apple and Spotify. Tag me @therealwaleadejumo on Instagram and @waleadejumo on Twitter too! Share this with your friends on Instagram and Twitter.
Mentions:
Dropstore sponsored this episode. Dropstore helps you launch an eCommerce Business Fast and Easy. Visit: www.dropstore.co.za