Happy Like Buddha Podcast with Adewale Adejumo is a personal growth podcast with a mission to teach wisdom and transformational thoughts that you will not learn in school. Happy Like Buddha brings you the greatest and best entrepreneurs and personal growth Mentors on the planet, and they'll be sharing the best ideas on personal growth for mind, body, spirit and work.
Episodes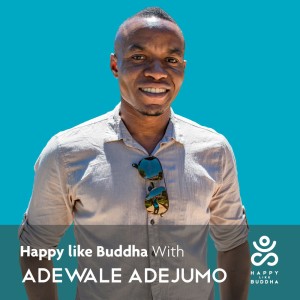 Monday Jul 26, 2021
Monday Jul 26, 2021
Perfectionism is a delusion that can rob you of a very successfully enriching life if you are not careful. 
This is a repeat of the Happy Like Buddha Podcast, of when Adewale was joined by guest speaker Yvette Ratshikhopha, to talk about perfectionism and how you can stop being your own worst enemy.
Yvette is an entrepreneur, an Author, one of the best Life coaches and wellness educators in the world; she is the founder of Shumani Afrika and Global Village Hub. Her first book (Living Consciously) details how you can heal your past, find your purpose, and manifest the life you want. This book can be found on her website: Yvettealoe.co.za and on Amazon.
If you identify as a perfectionist, then you know that you can perform at a higher level than most people.
Unfortunately, your performance comes at a cost because you'll often experience high levels of stress that will impact all other areas of your life.
Yvette drops a lot of gems in this short podcast that you won't want to miss.
Please Review us and Subscribe to our Podcast on Apple and Spotify. Tag me @therealwaleadejumo on Instagram and @waleadejumo on Twitter too! Share this with your friends on Instagram and Twitter.
Mentions:
You can reach out to Yvette Ratshikhopha for Private Coaching and Leadership Development at www.yvettealoe.co.za.