Happy Like Buddha Podcast with Adewale Adejumo is a personal growth podcast with a mission to teach wisdom and transformational thoughts that you will not learn in school. Happy Like Buddha brings you the greatest and best entrepreneurs and personal growth Mentors on the planet, and they'll be sharing the best ideas on personal growth for mind, body, spirit and work.
Episodes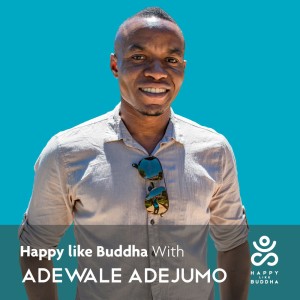 Monday May 17, 2021
Monday May 17, 2021
"Your limiting belief is your brain trying to save energy instead of trying to overcome your hard wiring"
In this Happy Like Buddha Episode, Adewale Adejumo is joined by a Neuro-Science based coach CD Kotze to talk about the effect of neuro-science based coaching on work, success and life. They took a dive into the effect it has on shifting mindsets and how it helps to get rid of limiting beliefs.. They further discussed the impact of neuro-based coaching on changing and transforming reality.
If you haven't yet subscribed to Happy Like Buddha Podcast, click the "FOLLOW" button so that you don't miss any future episodes. Please Review us and Subscribe to our Podcast on Apple and Spotify. Tag me @therealwaleadejumo on Instagram and @waleadejumo on Twitter too!
Mentions:
Dropstore sponsored this episode. Dropstore helps you launch an eCommerce Business Fast and Easy. Visit: www.dropstore.co.za