Happy Like Buddha Podcast with Adewale Adejumo is a personal growth podcast with a mission to teach wisdom and transformational thoughts that you will not learn in school. Happy Like Buddha brings you the greatest and best entrepreneurs and personal growth Mentors on the planet, and they'll be sharing the best ideas on personal growth for mind, body, spirit and work.
Episodes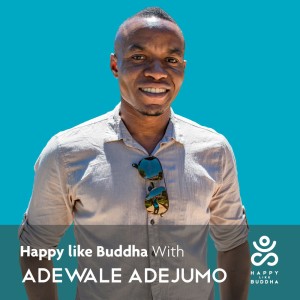 Monday Jun 14, 2021
Monday Jun 14, 2021
Listen to this Happy Like Buddha episode with Adewale Adejumo on 8 Tactics for switching from having a scarcity mindset and cultivating an abundance mindset.
Eight Tactics for Switching to Abundance and Cultivating It:
Have Appreciative Conversations.
Organize Your Home and Your Life.
Reduce Your Media Consumption.
Share What You Have With Others.
Try to Create "Win-Win" Situations.
Look for Positives in Every Loss.
Stop Comparing Yourself to Others.
Keep a Gratitude Journal.
If you haven't yet subscribed to Happy Like Buddha Podcast, click the "FOLLOW" button so that you don't miss any future episodes. Please Review us and Subscribe to our Podcast on Apple and Spotify. Tag me @therealwaleadejumo on Instagram and @waleadejumo on Twitter too!
Mentions:
Dropstore sponsored this episode. Dropstore helps you launch an eCommerce Business Fast and Easy. Visit: www.dropstore.co.za