Happy Like Buddha Podcast with Adewale Adejumo is a personal growth podcast with a mission to teach wisdom and transformational thoughts that you will not learn in school. Happy Like Buddha brings you the greatest and best entrepreneurs and personal growth Mentors on the planet, and they'll be sharing the best ideas on personal growth for mind, body, spirit and work.
Episodes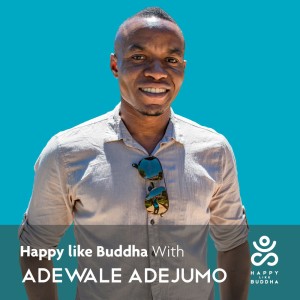 Monday Aug 09, 2021
Monday Aug 09, 2021
If your anxiety is focused on a situation, such as being worried about an upcoming event, your symptoms are short-lived and usually subside after the anticipated event takes place. If this is you, then this podcast will teach you exactly what you need to know to calm your anxiety.
Listen to this Happy Like Buddha episode with Adewale Adejumo to "5 Quick Ways To Cope With Anxiety"
If you haven't yet subscribed to Happy Like Buddha Podcast, click the "FOLLOW" button so that you don't miss any future episodes. Please Review us and Subscribe to our Podcast on Apple and Spotify. Tag me @therealwaleadejumo on Instagram and @waleadejumo on Twitter too! Share this with your friends on Instagram and Twitter.
Mentions:
Dropstore sponsored this episode. Dropstore helps you launch an eCommerce Business Fast and Easy. Visit: www.dropstore.co.za